Cherry Bacon Jam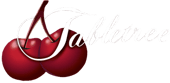 This bacon jam is delicious on hamburgers, toast, the top of a fried egg, or eaten by the spoonful!
Ingredients:
1 lb. bacon, chopped into 1/2" pieces
1 onion, chopped
3 cloves garlic, minced
1/4 cup dried cherries, chopped
1/4 cup balsamic vinegar
1 cup brewed coffee
1 cup Tabletree Cherry Juice
1/4 cup tequila or water
2 TB grainy mustard
1/2 tsp. salt
Pinch of cayenne (optional)
Freshly ground pepper, to taste
Instructions:
Heat a large heavy skillet over medium-high heat and add bacon. Cook, stirring occasionally, until crisp. 10-15 minutes; drain on paper towels.

Remove all but 1 tablespoon of fat from the skillet. Add onion and cook until soft, about 5 minutes. Stir in garlic and cherries; cook for 2 minutes. Add remaining ingredients, including bacon, and bring to a boil. Reduce to a simmer and cook until syrupy, stirring occasionally, 20-40 minutes.
Remove from heat and cool for 15 minutes. Transfer to a food processor and pulse a few times to reach the consistency of chunky jam. Store in a clean jar in the refrigerator for up to 4 weeks. You may put this through the canning process for storage as well.
Order Cherry Juice
Need more juice for your recipes or just want to stock up? Go for it, click below to place an order.