Tabletree Chicken Cherryaki Stirfry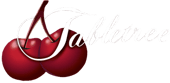 Simply adding a burst of Tabletree Cherry Juice to a basic stir-fry is a great way to enhance the flavor of the sauce!
Ingredients:
2 Tbsp Corn oil
1 garlic clove, minced
2 tsp ginger root, minced
1 lb. chicken breasts, boneless, cut in strips
3 carrots, sliced
1 cup cauliflower
1 small onion, sliced
3 cups broccoli florets
1/2 red pepper, cut in strips
1/4 cup Tabletree Cherry Juice
1 Tbsp soy sauce
1 Tbsp cornstarch
1/4 cup chicken stock
Slivered toasted almonds to garnish
Instructions:
In a wok or large skillet, heat oil over high heat. Stir-fry garlic and ginger until fragrant. Add chicken and stir-fry for 2 to 3 minutes. Add onion, carrots, cauliflower, broccoli and red pepper; stir-fry 2 minutes. Add chicken stock and Tabletree Cherry Juice; stir-fry 3 minutes longer or until vegetables are tender to taste.
Combine soy sauce and cornstarch; add to wok and cook, stirring until thickened. Serve over cooked noodles or rice. Garnish with slivered toasted almonds.
Order Cherry Juice
Need more juice for your recipes or just want to stock up? Go for it, click below to place an order.