Montana Sourced, Upcycled, Sustainably Farmed

Cherries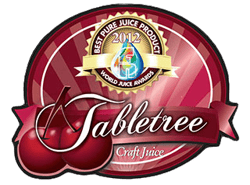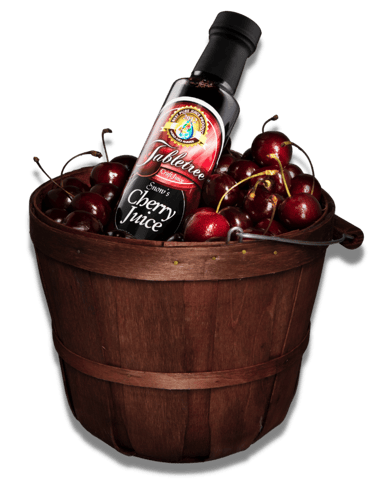 Safe Farm Practices
Tabletree makes delicious, nutritious craft juice from only fresh fruit, using our proprietary extraction process.
To make sure that the fruit that Tabletree uses in their products are from safe and reliable sources, we ensure that the fruit we use comes from GAP certified farmers or equivalent. Our process ensures the following:
Yearly Certification Process

Producer Records

Farming Practices Information

Minimizing Environmental Impacts

Responsible Worker Health and Safety
0
Pounds of Cherries Saved
Grower Standards
In order for a grower to supply fruit to Tabletree Montana, we ensure that they follow Global Gap standards, which follow European standards for growing and harvesting.
G.A.P stands for Good Agricultural Practices – and GLOBAL GAP is the world's leading farm assurance program and the worldwide standard that assures them. This global organization, with the objective of ensuring safe, sustainable, agriculture worldwide, sets voluntary standards for the certification of agricultural products around the globe – and Tabletree is harmonizing our certification standards to match with Global Gap.
GLOBAL G.A.P. members create private sector incentives for agricultural producers worldwide to adopt safe and sustainable practices in order to make this world a better place to live in for our children. They connect farmers and brand owners in the production and marketing of safe food to provide reassurance for consumers and lay the foundation for the protection of scarce resources by the implementation of Good Agricultural Practices with a promise for a sustainable future.
GLOBAL G.A.P.'s roots began in 1997 as EUREPGAP, an initiative by retailers belonging to the Euro-Retailer Produce Working Group. British retailers working together with supermarkets in continental Europe become aware of consumers' growing concerns regarding product safety, environmental impact, and the health, safety, and welfare of workers and animals; they answered a need by developing standards and procedures and developed an independent certification system for Good Agricultural Practice (GAP). Tabletree requires that all of their growers are GLOBAL G.A.P. certified and adhere to European standards, which are much more stringent than North American standards. This ensures that producers comply with European-wide accepted criteria for food safety, sustainable production methods, worker and animal welfare, and responsible use of water, compound feed, and plant propagation materials.
Get In Touch With Us
Have questions? Feel free to fill out this form or call us directly at: (406) 261-2501