Gluten-Free Cherry Cola Bourbon Braised Ribs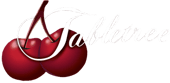 Ingredients:
8 bone-in beef short ribs (about 3 pounds)
Salt and freshly ground pepper
1 cup Tabletree Cherry Juice or 1/2 cup Cherry Reduction
2 Tbsp olive oil
1 large onion, diced
3 large carrots, chopped
4 cloves garlic, minced
1 cup bourbon (1 extra cup beef broth may be substituted)
1 cup cola
2 cups gluten-free beef broth
Instructions:
Preheat oven to 325° F
Season ribs generously with salt and pepper.

Heat the oil over medium heat in a dutch oven or oven-proof soup pan. Brown the ribs on all sides in batches (be careful not to overcrowd the pan).

Remove the ribs from the pan and set aside. Add the onion and carrots to the pan and cook for about 5 minutes, stirring occasionally, until they start to brown. Add the garlic and cook, stirring for 30 seconds. Add bourbon and cook for 2 more minutes, scraping the pan to release all the browned bits from the bottom of the pan. Add the cola, Tabletree Cherry Juice or Reduction, and beef broth. Simmer for 5 minutes. Return the ribs to the pan, cover, and put in the oven for 3 hours or until the ribs are tender. Let cool, then refrigerate over night.

To serve, skim the layer of fat off the top and place on the stove over medium heat and reheat for 20 minutes or until heated through. Taste and adjust seasoning with more salt and pepper if desired.
Order Cherry Juice
Need more juice for your recipes or just want to stock up? Go for it, click below to place an order.