Cherry Mojito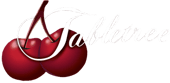 The Mojito is a delicious cocktail that originated in Cuba - It is said that this concoction was intended to curb disease and ward off illnesses on the island. We say add some cherry juice and just enjoy its delightful taste!
Ingredients:
2 oz Light Rum
4 Mint Leaves
0.5 oz Simple Syrup
0.5 oz Lime Juice
0.5 oz Tabletree Cherry Juice
6 oz Soda Water
Glass: Collins
Garnish: Lime wedge & a Cherry
Instructions: Place lime wedge and mint in a glass and muddle. Ice glass and build all other ingredients.
Order Cherry Juice
Need more juice for your recipes or just want to stock up? Go for it, click below to place an order.