Cherry BBQ Sauce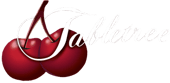 This is a great sauce with a sweet cherry kick that tastes amazing on grilled meats! Add some to your favorite burger, pulled pork sandwich, or baby back ribs for starters....
Ingredients:
1/2 Cup Ketchup
1 Cup Rice Vinegar
1 Bottle Tabletree Cherry Reduction
1 small onion, diced
2 tsp. garlic powder
2 TB brown sugar
2 tsp. dry mustard
Optional: a few drops of liquid smoke or 1 tsp. chili powder
Instructions:
Combine all ingredients in a saucepan and reduce for 20 minutes.
Order Cherry Juice
Need more juice for your recipes or just want to stock up? Go for it, click below to place an order.