Tabletree Tequila SunRise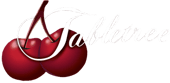 Many thanks to Mexico AND the Flathead Valley, MT for providing us with such fine ingredients for this simple, delicious cocktail!

Ingredients:
2 oz Blanco Tequila
2 oz Tabletree Cherry Juice
6 oz Orange Juice
Glass: Collins
Garnish: Orange Slice, Cherry

Instructions:
Build over ice in glass.
Order Cherry Juice
Need more juice for your recipes or just want to stock up? Go for it, click below to place an order.