Cherry Old-Fashioned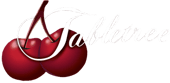 This smooth, classic cocktail has hit the top of the drink charts for the past few years. Now you can take it over the top by adding our pure, freshly squeezed cherry juice!
Ingredients:
2 oz Bourbon Whiskey
0.5 oz vanilla simple syrup
0.5 oz Tabletree Cherry Juice
2 Dashes dark chocolate bitters
2 Dashes orange bitters
Glass: Rocks
Garnish: Cherry Flag (cherry wrapped in an orange peel)
Instructions:
Stir all ingredients 17 times with ice in a crystal stir glass (or pint glass). Strain into rocks glass over a king cube (2" ice cube). Drop flag on top and enjoy.
Order Cherry Juice
Need more juice for your recipes or just want to stock up? Go for it, click below to place an order.