Cherry Sour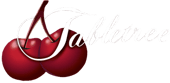 If you are looking for an easy-to-make, refreshing cocktail at the end of a hot day, try making this delicious Tabletree Cherry Sour. Cocktail enthusiasts most likely have these simple ingredients already on hand.

Ingredients:
2 oz Bourbon Whiskey
0.75 oz Tabletree Cherry Juice
0.5 oz Simple Syrup
3 Dashes Angostura bitters
2 Dashes Cherry bitters
1 Egg White
Glass: Coupe
Garnish: Spritz of Angostura bitters from atomizer.

Instructions:
Combine Tabletree Cherry Juice, simple syrup, and Angostura bitters in a shaker with ice.

In a separate shaker, add egg white and cherry bitters - NO ice (this is called dry shaking).

Shake both shakers for 30 seconds then add the liquor shaker to the egg shaker, and shake once more for 15 seconds.

Double-strain into a coupe, and spritz twice with Angostura atomizer. Drop a cherry in the glass and enjoy!
Order Cherry Juice
Need more juice for your recipes or just want to stock up? Go for it, click below to place an order.