Red Sangria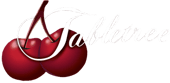 One of the best ways to enjoy a summer celebration is to add Sangria to the menu!
Ingredients:
1 Bottle Cabernet Sauvignon
1 Bottle (25oz) Tabletree Cherry Juice
5 Cinnamon Sticks
1 Apple, sliced
1 Orange, sliced
8 oz. Apple Jack Brandy
1 Bag Frozen Cherries
Instructions:
Put all ingredients into a beverage container and let sit for 5 days. Serve in a glass and fruit garnish of your choice.
Order Cherry Juice
Need more juice for your recipes or just want to stock up? Go for it, click below to place an order.