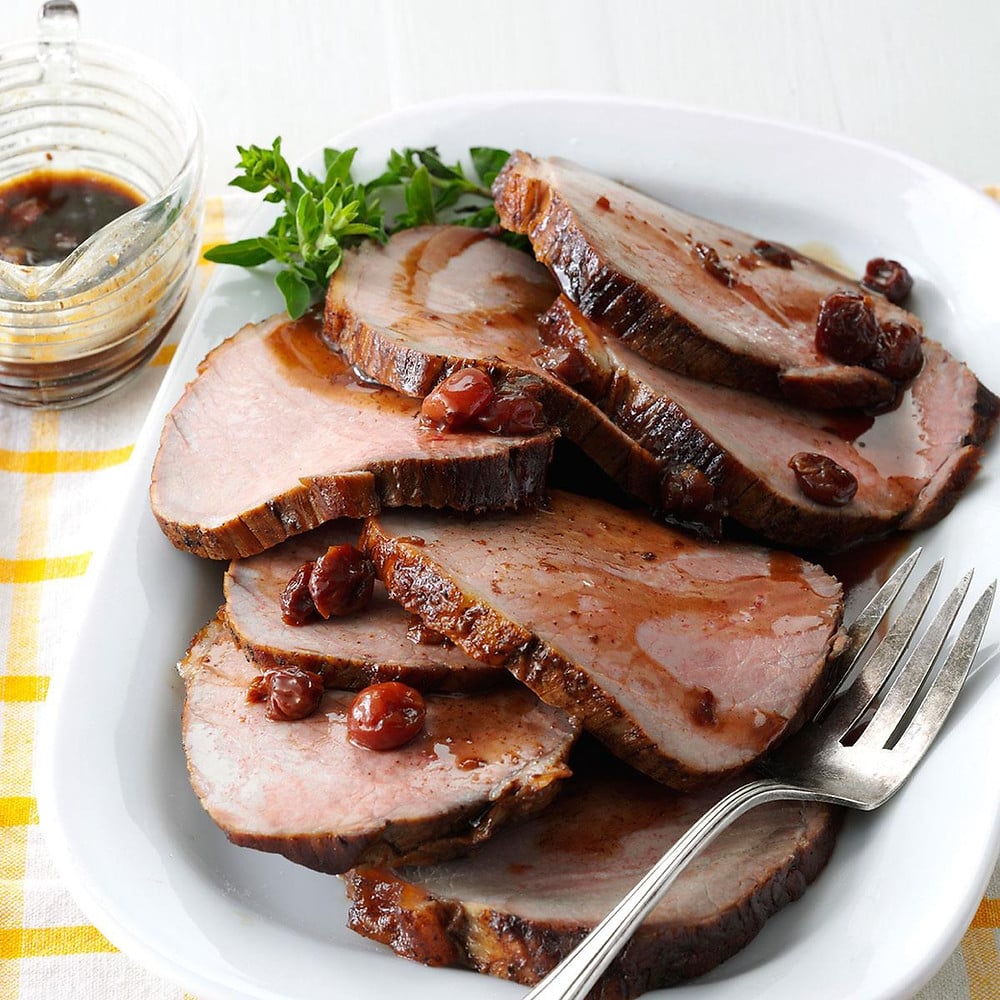 This butter is delicious, especially on whole grain bagels!
INGREDIENTS:
1 pound pork loin





3 Tbsp olive oil





1 Tbsp fresh basil, chopped





1 tsp fresh thyme, chopped





1 tsp fresh sage, chopped





1 tsp fresh parsley, chopped





1 tsp fresh oregano, chopped





1 tsp ground pepper





2 tsp salt





Red wine





Tabletree Cherry Sauce
DIRECTIONS:
Combine fresh chopped herbs with salt and pepper. Brush the pork loin with 1 tbsp oil and roll in herb mixture until fully coated. Refrigerate for 20 minutes.
Preheat oven to 400 degrees. Heat remaining oil in skillet and brown pork loin. Turn meat carefully. Move pork loin to roasting pan and de-glaze skillet with a splash of red wine; pour over meat. Put in oven for 15 to 20 minutes, depending on taste.
Remove from oven and allow to rest 10 minutes. Slice and arrange over bed of rice. Drizzle generously with Tabletree Cherry Sauce - posted earlier this month!
#recipes #porkloin #TabletreeCherrySauce